yes i know im a baaad blogger its been 4 entire days since i posted! im SORRY! you are all in withdrawl arent you?? =) lol anyways heres what wev been doing lately.........

sunday my inlaws came down and helped us paint the living room and put together cay n jarods bed both of which look great! mom n me went and found a few specimins of carpet we liked and think will go well with the room.. need to get samples of it home (they were out) monday i spent putting the blinds back up and touching up one of the paint colors and tending to my whiney little girl who has both bottom teeth coming through at the same time Evan had tkd of course and Kenny ripped out the last of the bushes! YEAHHHH! next is the trellis stuff.. tuesday i did the other color touch ups and tried to get hte house back in order its still not lol man painting 1 room and putting a new bed in another room just totaly put my house in dysfunction mode lol i think im going to just have to go room by room to put it all back in order itd prob be done alreday but like i said i have a teething whiney girl who wont let me out of her sight and isnt sleeping very well during the day ( unless of course shes in my arms lol) today im doing laundry (joy) evan has tkd tonight and we are going to go get me and kennys costumes tonight eww my computer moniter is dusty... guess ill get that when i do my room by room thin ill start that tomorrow though Kiara is fusssyyyy shes screaming in my ear right now but the teeth are almost through so hopefully the worst will be over after today poor princess iv got tons of pics thatv been on my camera to postbut i wont put them all in this post lol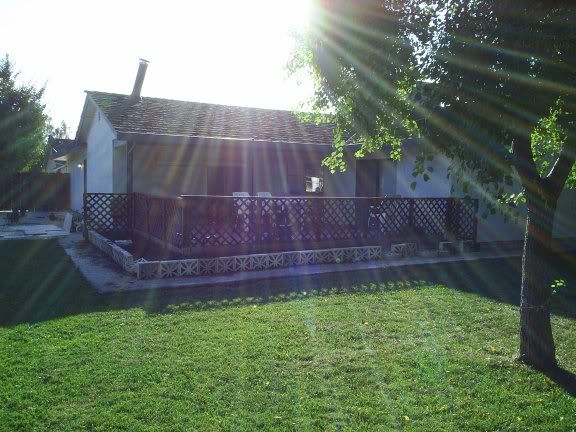 the sun smiled down on the completed task =)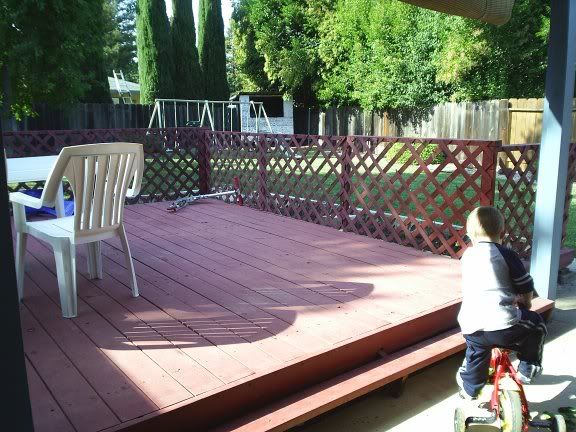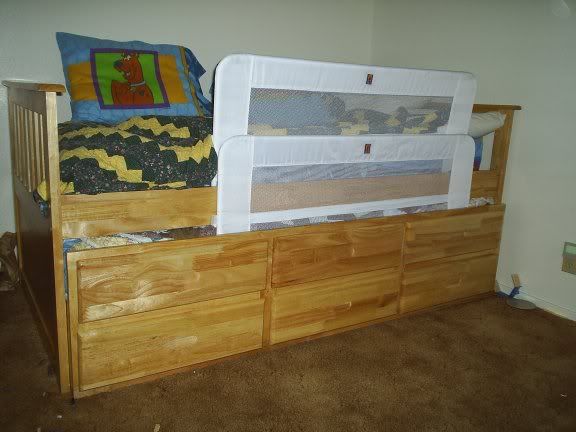 the boys bed dont mind the toys everywere lol the bottom bed pushes in all the way but i didnt feel like pulling that side rail off the bed to do it lol since its allll the way under the mattress to the other side lol this works for u to see it cool huh


this is the before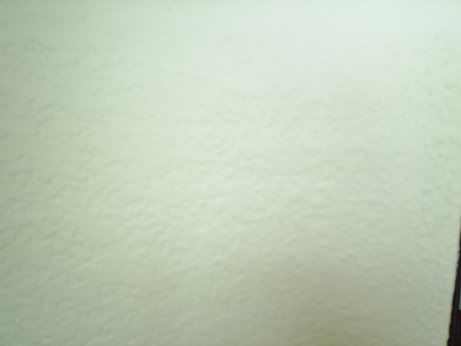 and the after main wall color

our living room has a bay window and in the bay we flipped the colors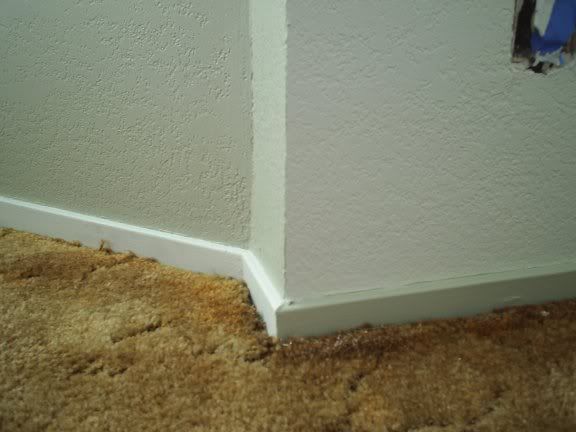 so the trim on the main walls is hte main color in the bay and the wall color for hte main walls is the trim in the bay .. these are cool colors man the shadows and light make them look like diff colors its great!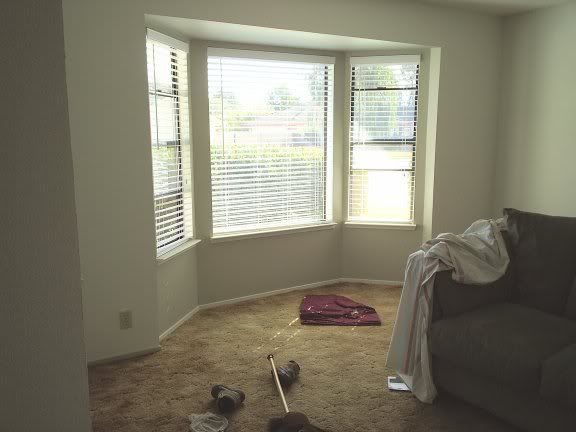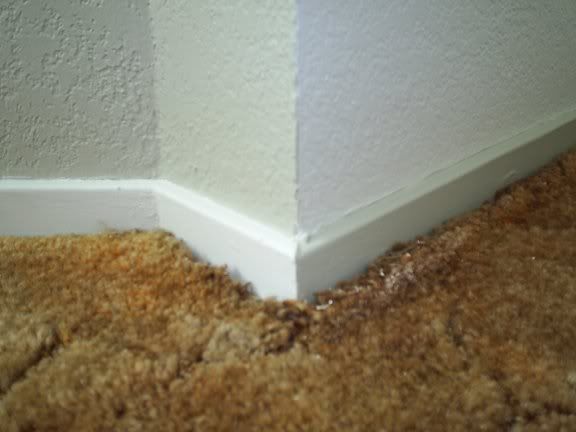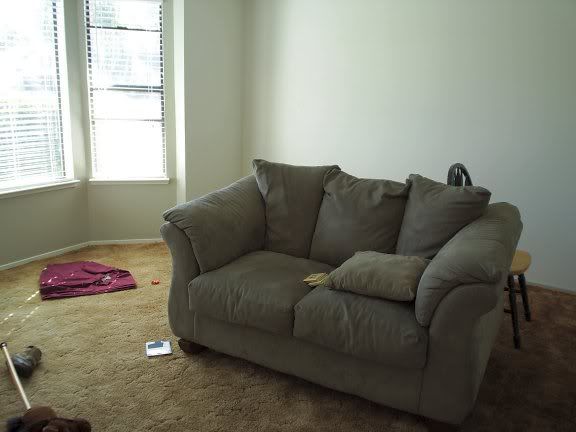 obviously the rooms not done yet we gotta order the carpet this week i hope (it takes 2 weeks to get it) and then get it installed and put the couch n stuff in there and then ill take good pics for you to see I cant WAIT!