Well Leila is about 9lbs now... she is shedding her hair and whats not falling out has bright blonde roots. SO yes she is going to go blonde mom lol. She has been cooing and "talking" for about 2 weeks. =) SO cute. And she is staying awake for a couple hours ata time during the day (mostly) lol. Kiara is my beautiful princess.. she is a little doll =) Caylum is uhmm well he is cay lol.. he had his 5 yr school physical last month.. 5 shots and a finger poke! but is now ready to be enrolled in school.....................
He weighed 41 lbs and was 44 inches tall.. dressed with shoes on.. so prob more like 39/40 lbs and 43 inches tall. Jarod is doing very well in school. His teacher told me last friday that he is in the top 3rd of his class. That he is a sweet boy who always tries his hardest even if it takes a time or two extra of explaining something to him. Evan is doing good in school as well. Though he could be doing better lol.. All those gadgest in class to distract him.. =) .. I am tired exhausted and worn out lol.. my skin is all dry and I have 25/30 lbs to lose.. which (JOY) must wait till I wean Leila.. Kenny is good working hard.. or hardly working lololol.. They just started bringing people back to work so now yeah hes not stuck in the office alone all day.. Yesterday he put together the boy's bikes they got for christmas. they are quite happy.. Kiara wants a bike for her bday. And she has earned the dog.. just gotta fix the fences save the money and have a dog be born and available lol... Who knows how long all that will take.. Anyway thats us heres some pics.
(these are from about 2 weeks ago)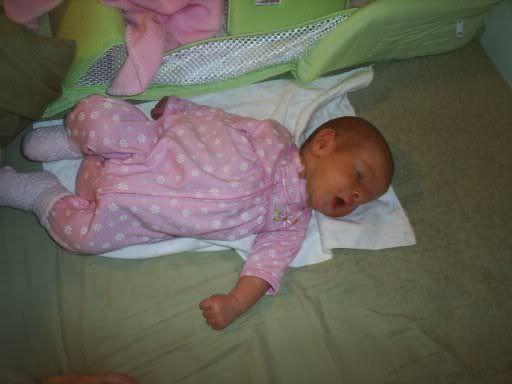 What is this flashing light!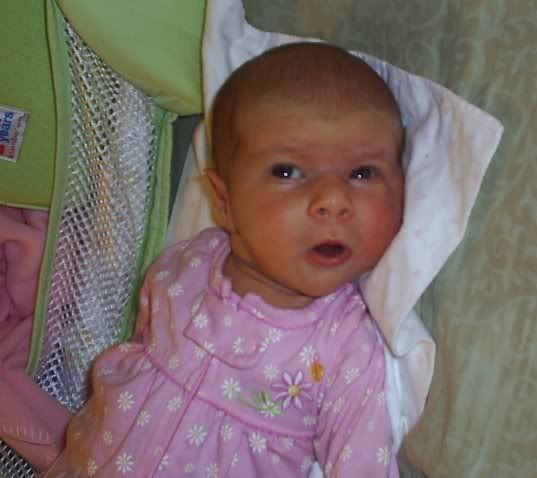 Ha! drat you almost got my smile!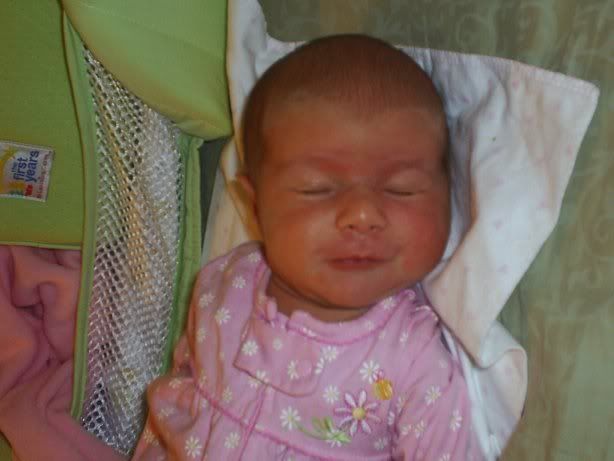 Oh MY!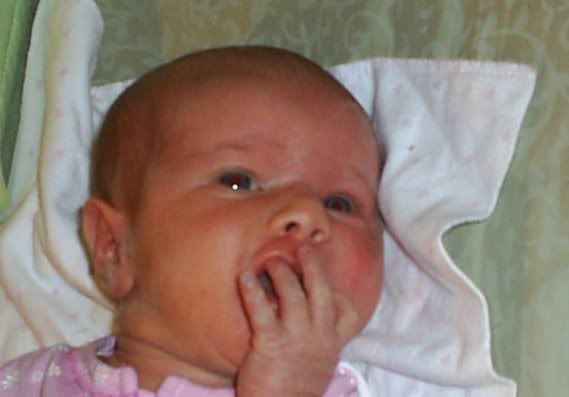 Why do you keep flashing lights at me!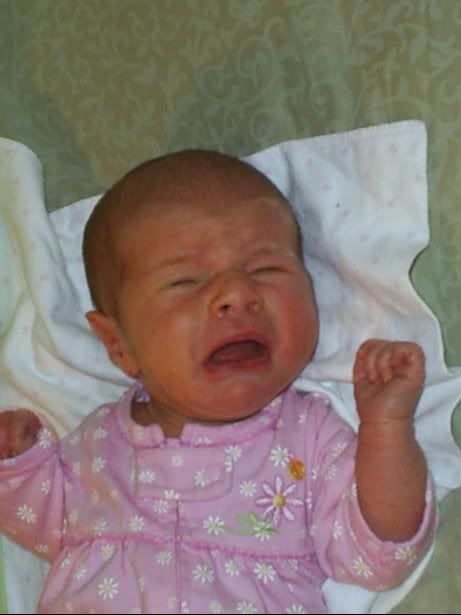 fine I shall just go to sleep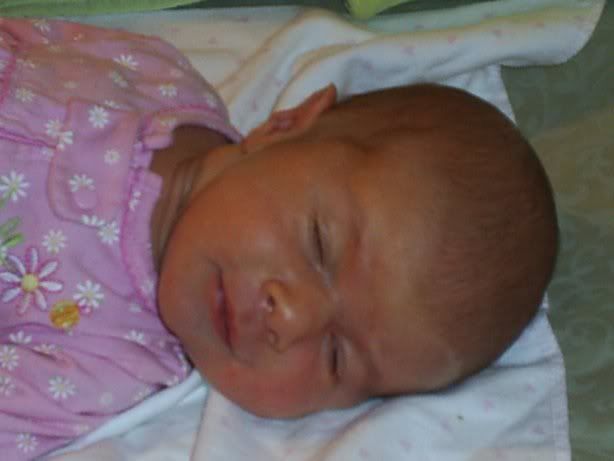 These are from last weekend .. They were all watching a movie and Kenny came out and laughing told me to go look at my kids. Heres what I saw

we are NOT tired!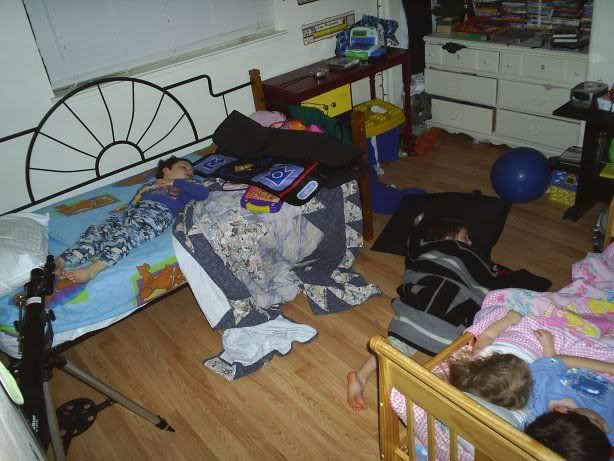 Awwwwwww


Can we say OUT lol
These are from about a week ago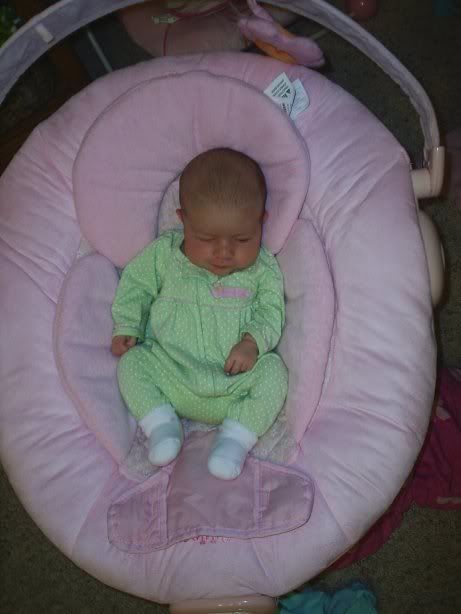 more flashing

LOL I love this face she makes here its like a sneeering what you gonna do about it or a look here woman I am telling you! knock it off!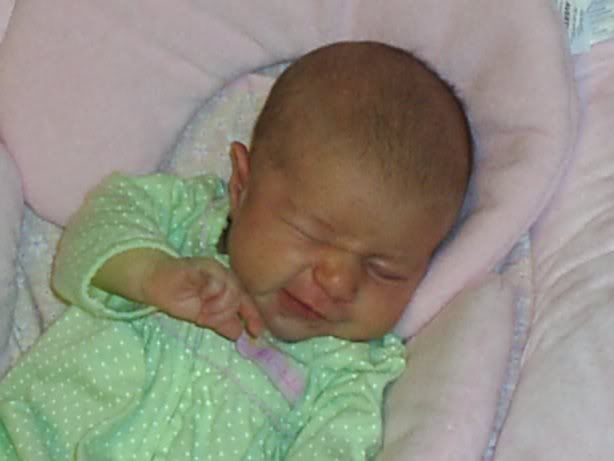 so pretty

sleepy bye


These are from Saturday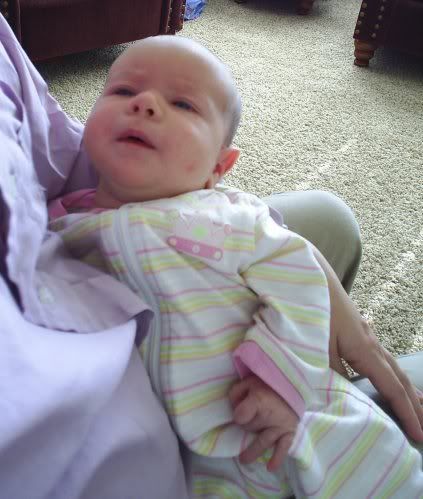 I had just finished screaming cause mommy kept laying me on the floor next to my siblings and I didnt like it!


OK OK I will cheer up!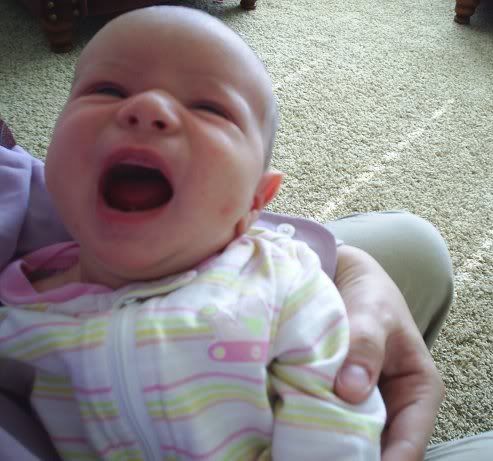 LOOk theres Jarod


hey whered he go


ok I am in a better mood now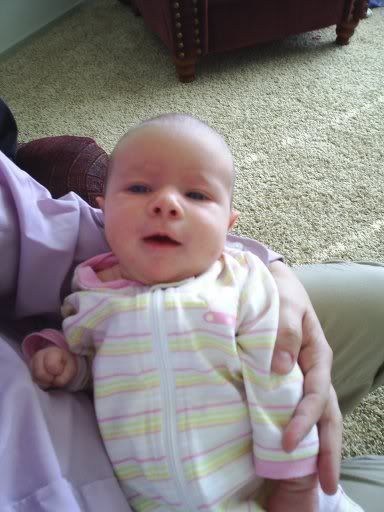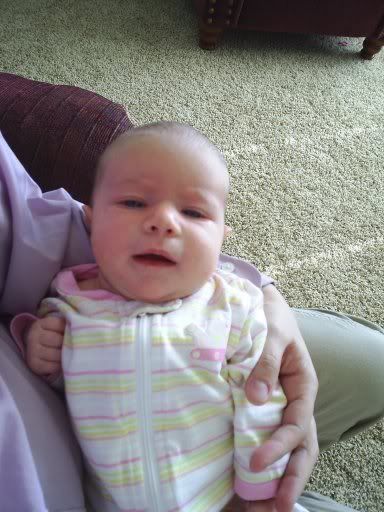 thats all for now!