We had pinewood derby.. It was great. Evan got to race alot.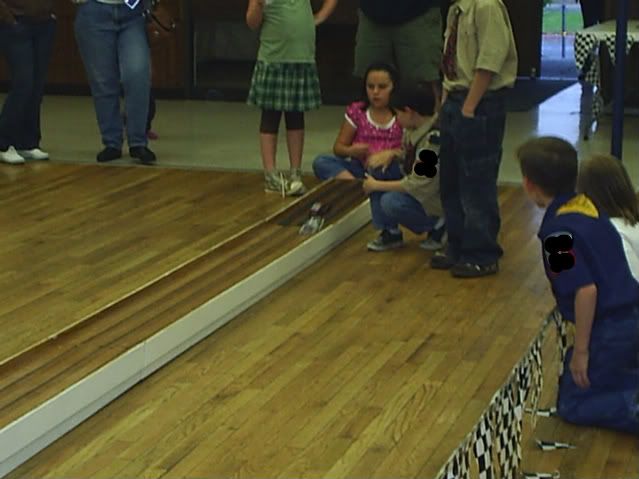 After 5 or 6 races he ended up coming in 3rd!
out of 16 kids! He was SO happy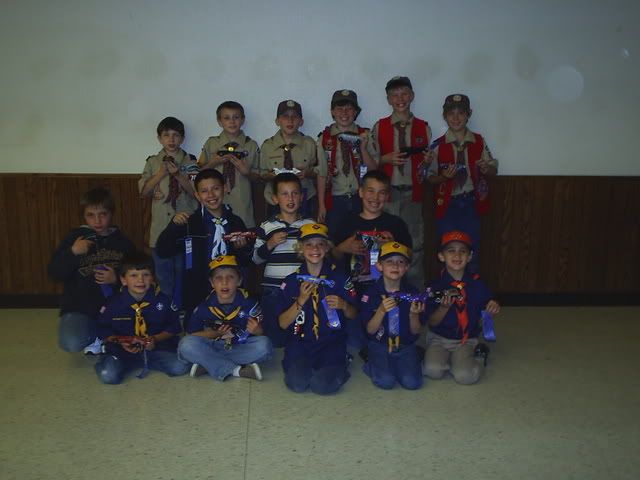 My cubs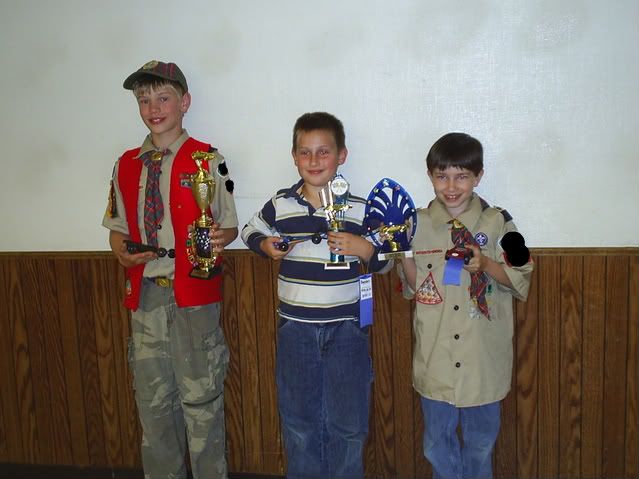 1rst 2nd and 3rd.
This is the first year Evans won a trophy! He was SO excited.
As it got to the last couple races I was SO nervous for him I got all juittery n shaky lol.. Yes I am a doof. I just wanted him to win so bad he worked so har for years on his cars lol.. and he did it! He sanded it down and painted it n everything.. WTG EVAN!!!!!!!!!