her hair before we got started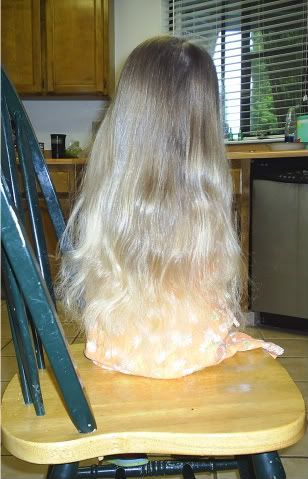 after
before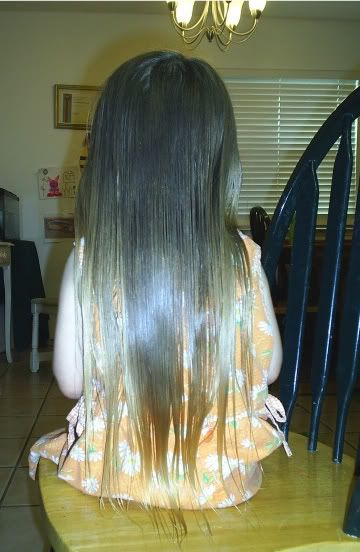 After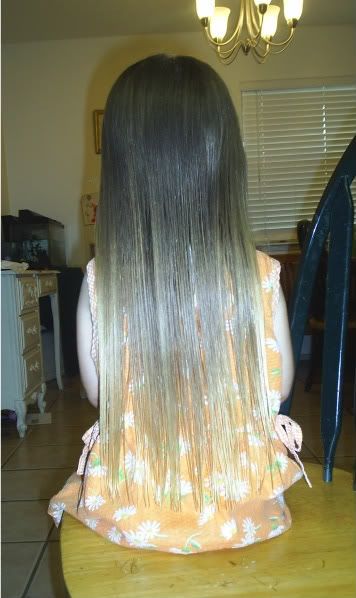 before
After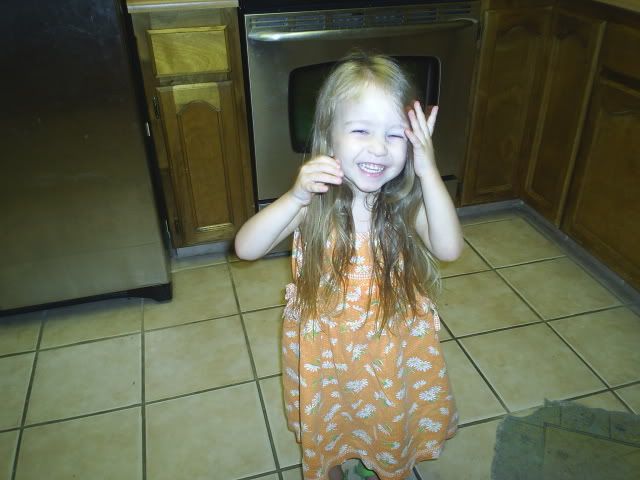 more posing for the camera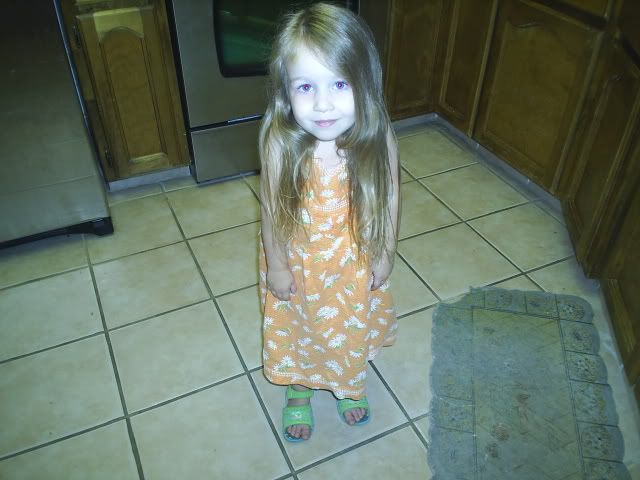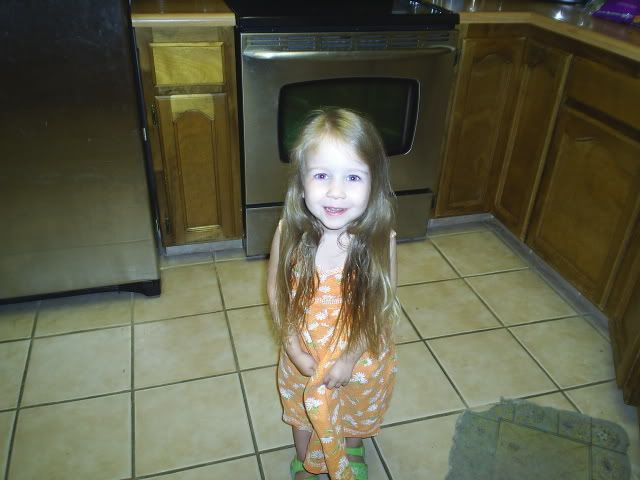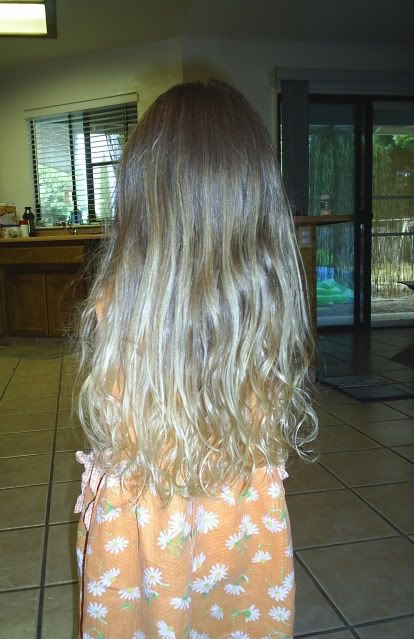 we are getting ready to make peanut butter choc chip cookies.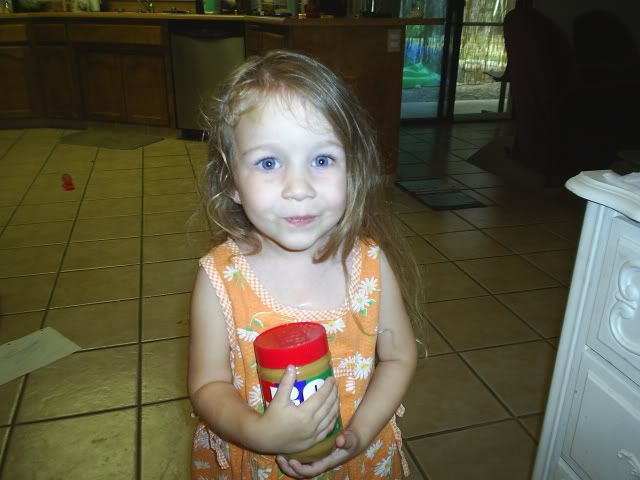 The hair i cut off was soo baby fine you could hardly see it in the bad wet and clumped together!
her close up lol
Leila wanted a picture too. look at that chocolate chip grin
and yes I am still picking glitter off her.