So I made the bread which smelled wonderful. I had to put it in 2 cake pans as I realized I only have 1 loaf pan lol. We let it cool a bit and I just cut a few slices out for the boys and I to try. It is the first time I have ever made or eaten it. They were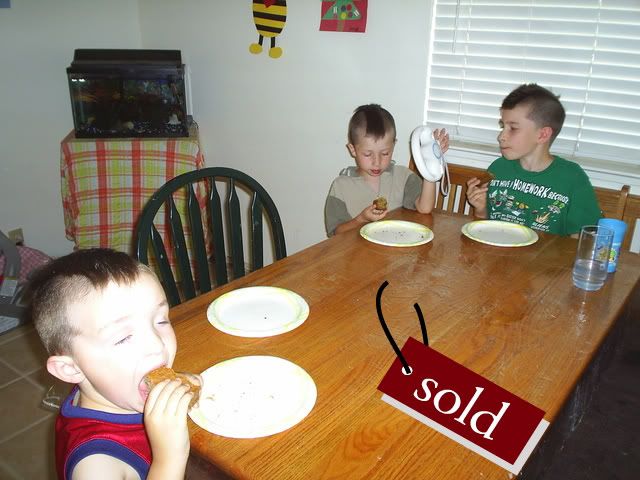 They wanted seconds! Except Cay who decided after eating half his slice that he didnt like it.. LOL But then lately he doesnt like anything.
looks yummy huh
It was delicious. I am all impressed with myself now lol. Oh I discovered these pics on my camera I wonder who coulda had it!