today we go to the K orientation. Cay is already dressed fed and teeht brushed, bed made room cleaned n ready to go. mind you its not for another 2 hours! My crazy boy. I haven't even brushed my teeth yet. Tomorrow is Evans Bday. 10 years old. WOW Today is my nephew G's bday. Happy Birthday Bud! Hope you have a fantastical day! Hey Sher I think I have 1 of your boys shirts. I noticed it yesterday when Cay was sporting it. It is a black t with taz on it. yours? Otherwise my kids clothes are multiplying in the dark. LOL. I discovered this perfect for cay tshirt yesterday at the store. He is wearing it today I will get a pic later. Its perfect lol. Anyway here are a few random pics from our house.
my girl crashed.
my loonies
my other girl.. praying in her sleep
J with the flower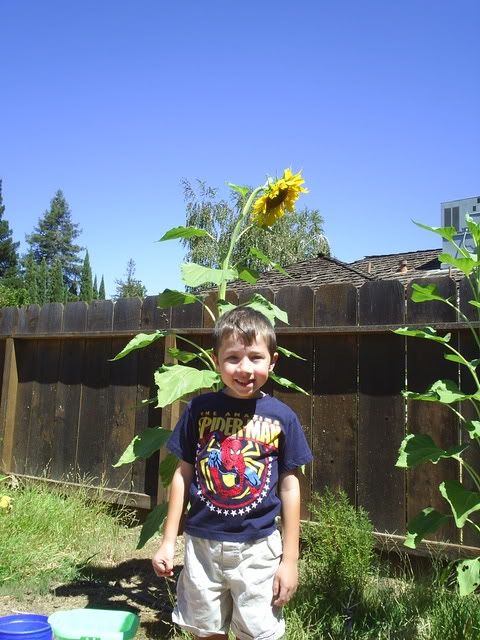 which when I watered it today was already turning inside out! going to have a bunch o seeds!
Kenny came in the other night and said K was a kodac moment n i had to go look. This is what i saw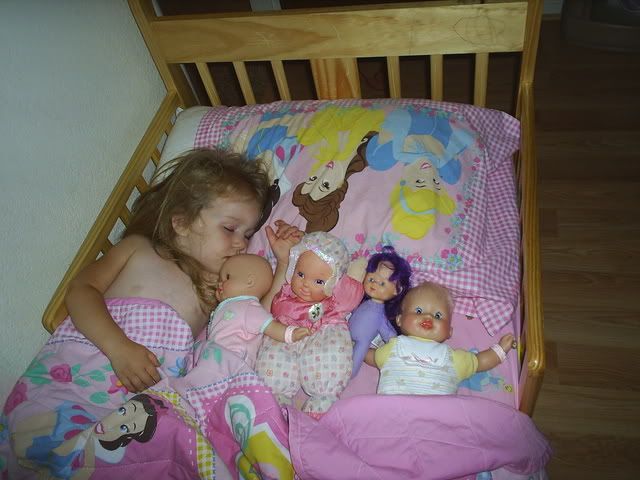 I will leave you wih that adorable image. Talk to you later