So we went to Cay's K orientation and got to meet J n E's teachers. Cay didnt want to leave his class. He can't wait till Monday. J's teacher seems really nice. He was a bit shy n only asked a few questions. They have hermit crabs in their classroom. He got to see the desks though we don't know which will be his yet. Evans teacher seems pretty cool. (She can't be "nice" she has to be "cool") She is also the 5th grade Gate teacher. No, E isnt in gate but she said that any of her students that keep their grades up are responsible follow the rules and do there homework on time get invited to join her doing the gate projects.. Stuff like building bridges and robots and doing programs on laptops and making knex roller coasters n sciency stuff lick that. Which Evan seems kinda (ha kinda lmao) interested in. She also said she doesnt really do much homework they get most everything done in class. I about jumped for joy. There was another boy there with his mom meeting her too so Evan got to meet 1 of his class mates, who is also interested in science/computers AND whos little sister is in Cay's K class. So hopefully this works out well. Oh she said any of her kids in the after school program (which both J n E are in this year as long as i like it) who don't have homework (get it done in class)or need tutoring are invited to spend their homework time in her class doing science/tech stuff. I think her n E will get along great. As long as he sticks to the books n gets his work done. Not much in Cay's class he got to see his classmates, see his teacher (again) and poke about. Nothing new though as it was J's class last year so he's seen it all. They all can't wait till Monday. I am excited for them but sad. I will miss them. Especially the older 2! They will be there an extra 2 hours after school. When i got the letter saying they were in I wanted to call n pull em out lol. BUT they may need it. The help with homework and extra tutoring. and i know even if E doesnt he will want to do the tech stuff with his teacher. So I will just suffer without them as long as its good for them. They also do sports and computers there too so it will be good for them either way. Especially when its too hot or wet or cold to be outside playing. They have a big gym they do stuff in. Heres a few more pics as I promised.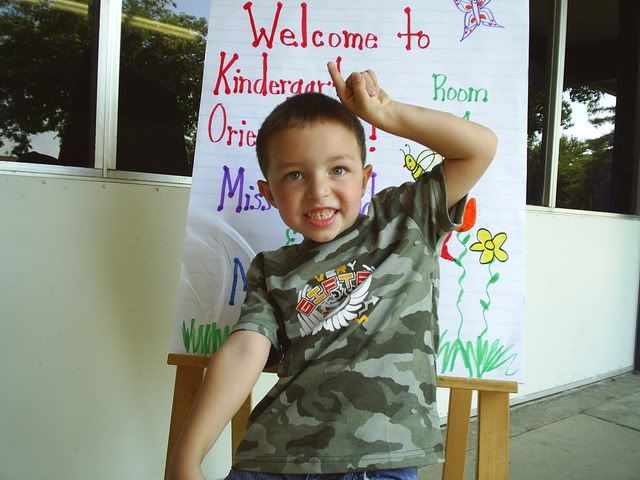 Ca
y at the cute little sign
Closer so you can see his shirt. Which BTW says "Very Gifted" then says "Trouble Maker" then under that says "Watch out here I come" LMAO My thoughts exactly!
L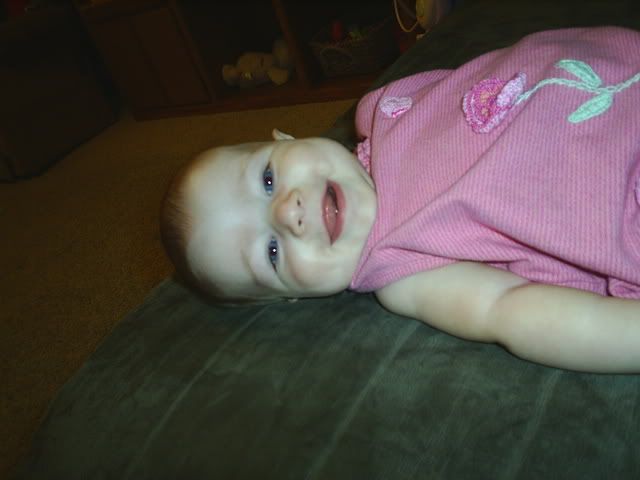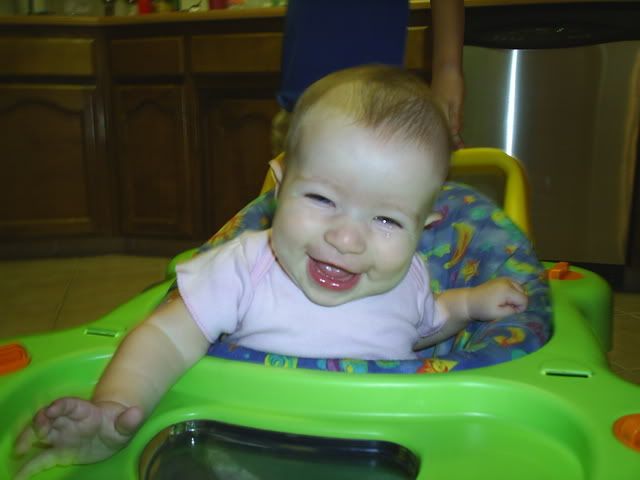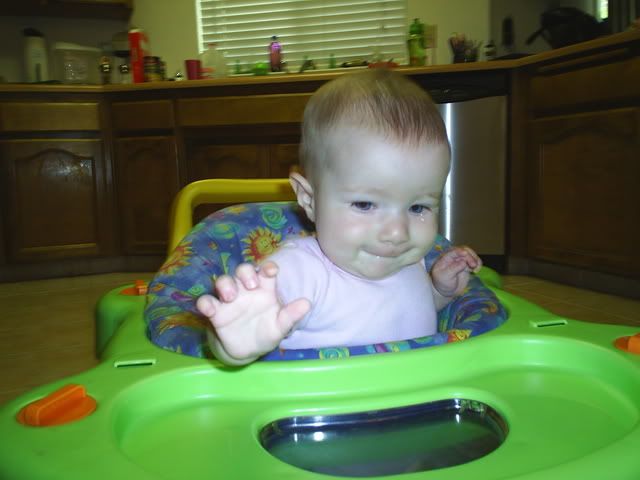 my 3 boys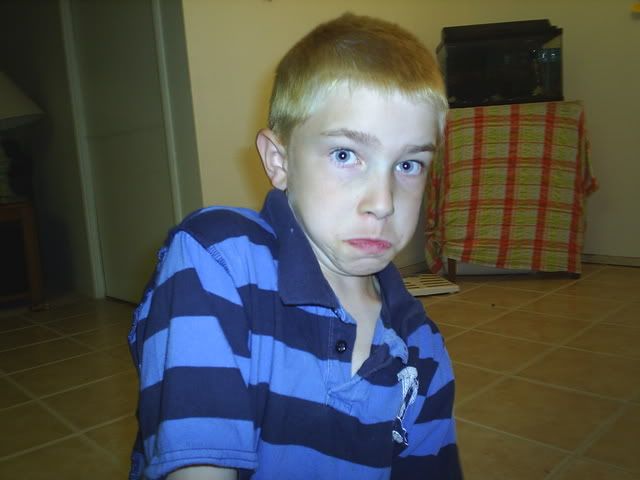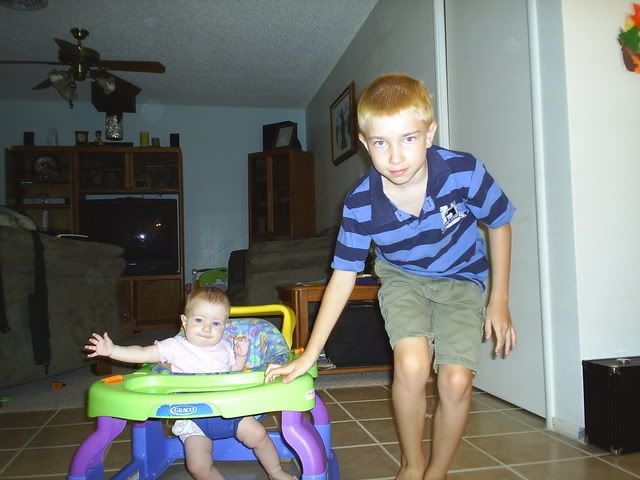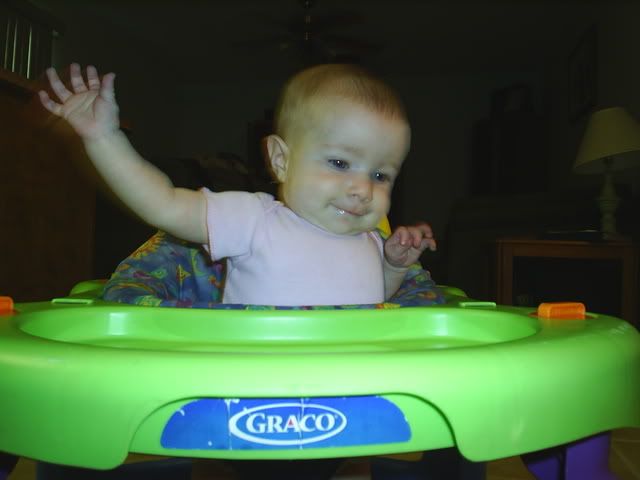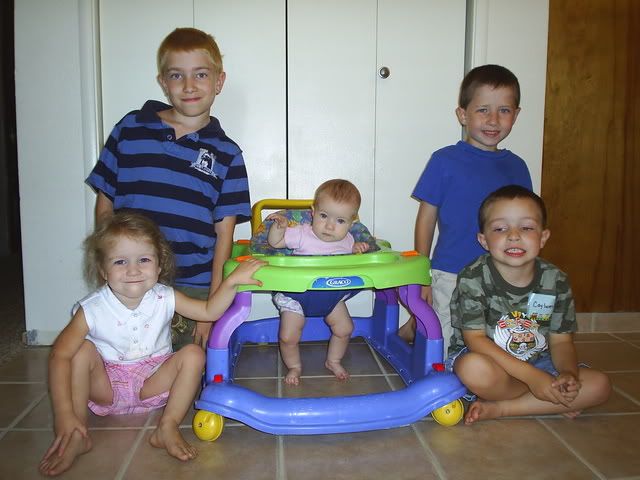 Oh I have a video to post.