glasses came in today. So after ballet we went and picked them up had them fitted n what not. And here ya go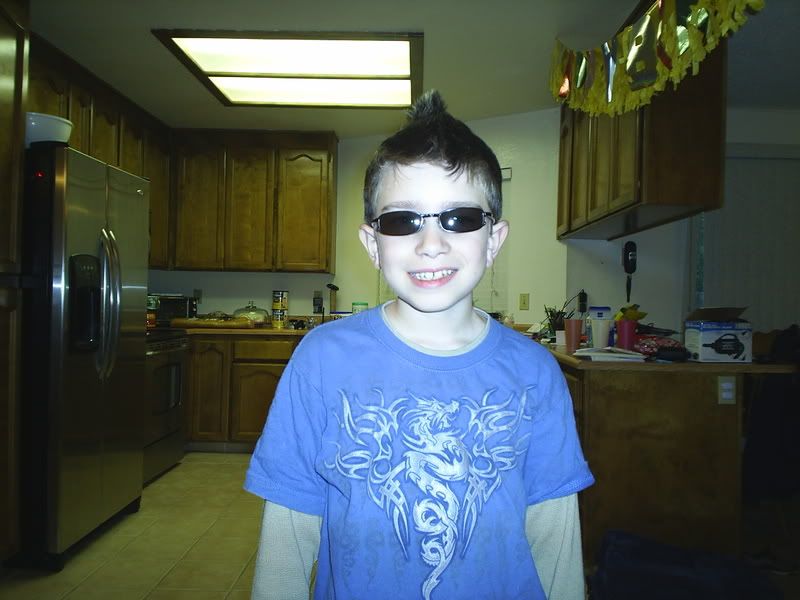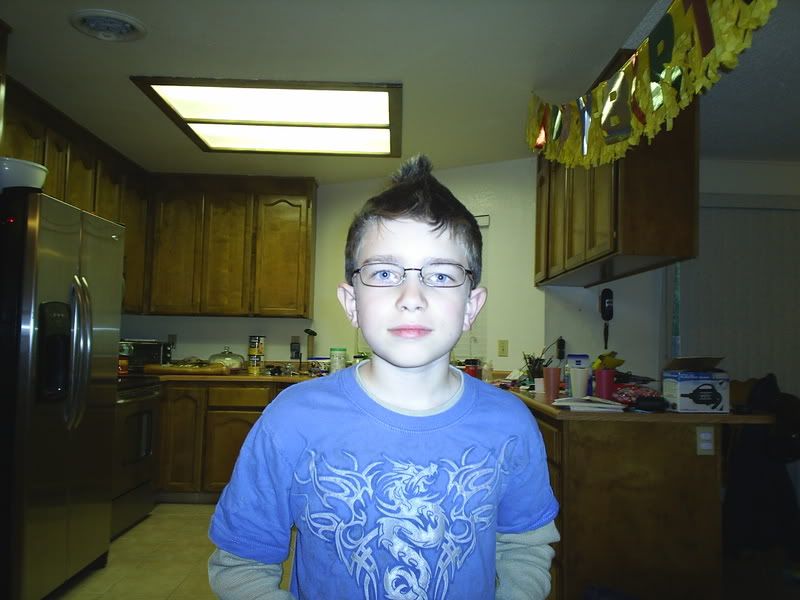 he is so handsome! Looking good Mr Man!
He was so funny after we got them. He was all Hey look that says... MOM the license plate in front of us is... That writing on your visor says... Who knew.