I will post pics of the front. Just for you. Even though we are still in need of a couple plants.
When we moved in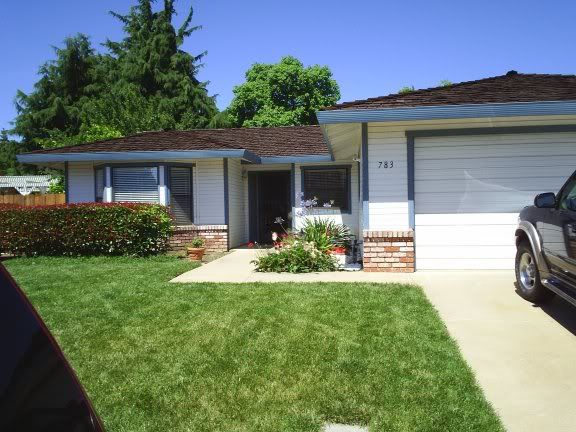 After removal of stuff and finals
random other photos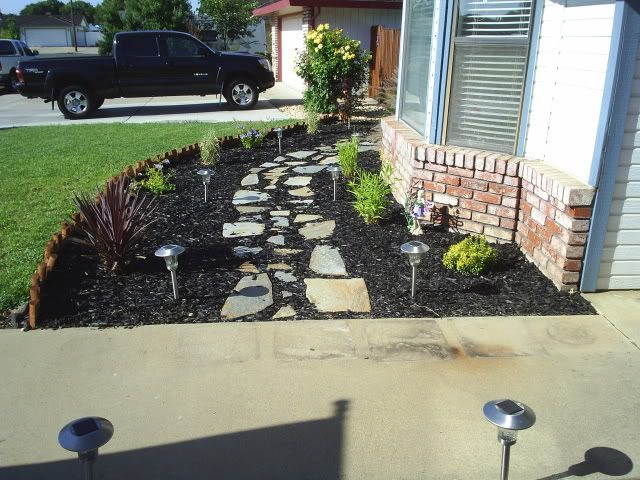 So what should we use to shade the seating area? Any ideas. I thought we could build a frame the same color as our trim with some solar screen on it and hang it from the awnings across the area, from the corner with the bay windows across. Kenny said he thinks it would look stupid over the walkway and it should only cover the actual seating area. Which I think would look stupid with this small strip over half the walkway uncovered. Anyone have any ideas on things we can use?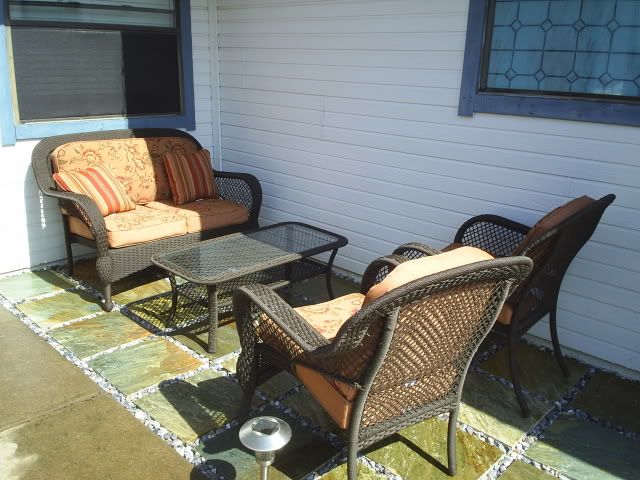 Oh forgot a pic
need to fix that corner of th border. See our Japanese maple? and our Cannas? Can't wait for the next batch of flowres on the cannas.