Got the kids up today for their second day of school. J isn't going as he is sick. Came home early yesterday throwing up and has a slight fever today and is hanging out near the toilet. Got them all up and through the bickering whiny fighting stage of the morning.
Got out to the rental mini van. got the kids in walked around the back to go put L in the other side. and noticed what I thought was my black bark on the ground around the back of the car. huh I think wonder how that got way down here. as I walk through it I notice its shiny in spots. No biggie sprinklers just shut off. Then I think wait how did it get down here. So I go back around the back of the car to go look at my bark. Thinking some putz kid was stealing stuff from my yard again. When I realize it's glass. Why is there glass in my driveway? I am looking at the street thinking was their an accident out here last night. Look at he back of the van it looks OK. Look back at the street. Then do a double look at the van, and notice the rear window is completely shattered. 99% still in the window which is why I didn't notice. I must of just stared at it for a couple minutes in shock. Nothing like this has ever happened here. I am thinking more then likely it was a rock thrown up by a passing car since it was just shattered and not broken in. Car seats still there doors still locked. I said crap. then got the kids out of the car and promptly started bawling. And bawling and bawling some more. Got everyone back in the house and called Kenny bawling. I am sad I know lol. It's just everything. It's been a messed up freaking week. Evans stuck until my car is ready and I can somehow get him there. The school wants him in. Apparently vandalism is not an acceptable absence. So I have to take him in as soon as I have a vehicle. My car is suppose to be done around 10. The rental place can't send anyone here till 9:30. One thing after another in the life n times of me. Oh yeah and my Cell phone sounds all died. no ringing no alerts no any sounds at all. I have to send it in for warranty repair too. 3's right? So I am good for a while yes?
the "bark"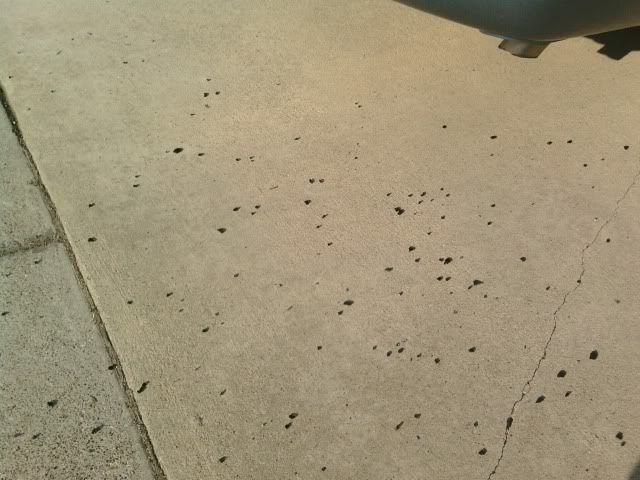 the window oh those big chunks right there towards the middle have since fallen into the car. Prob when I slid the doors closed when I got the car seats out.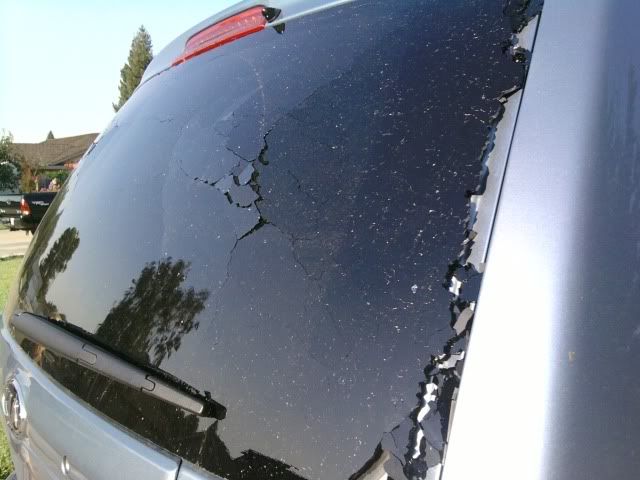 other side
nice huh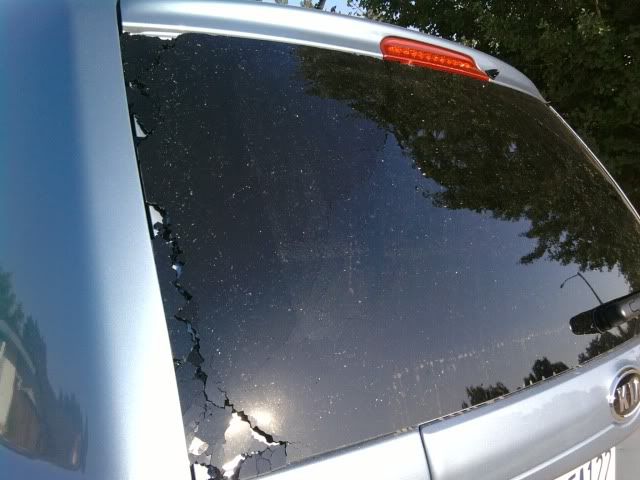 unfazed girl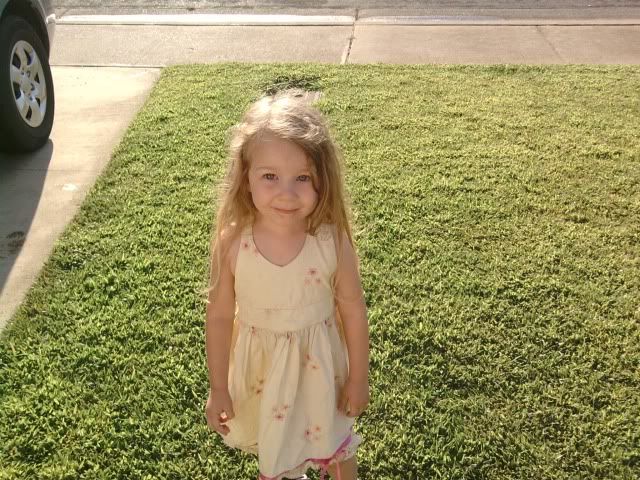 At least I got the optional insurance huh. Thank God for making me wishy washy n signing the forms.