Some random photos.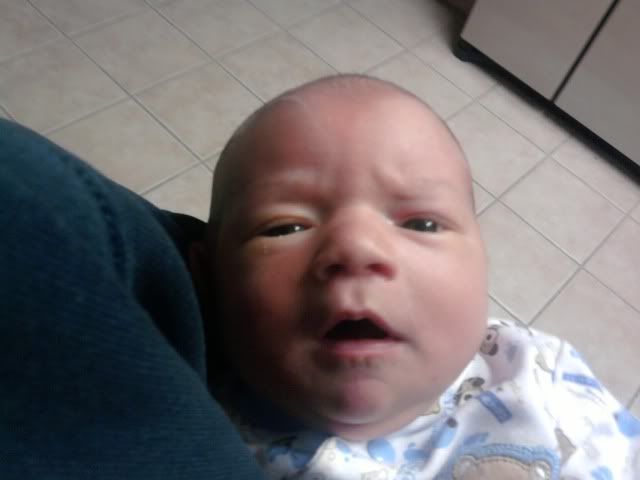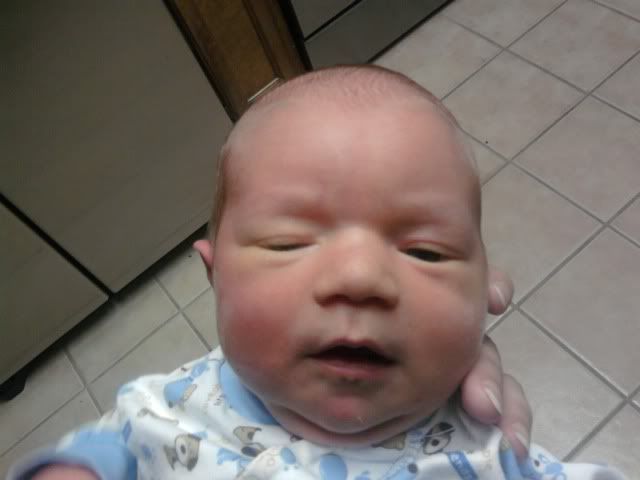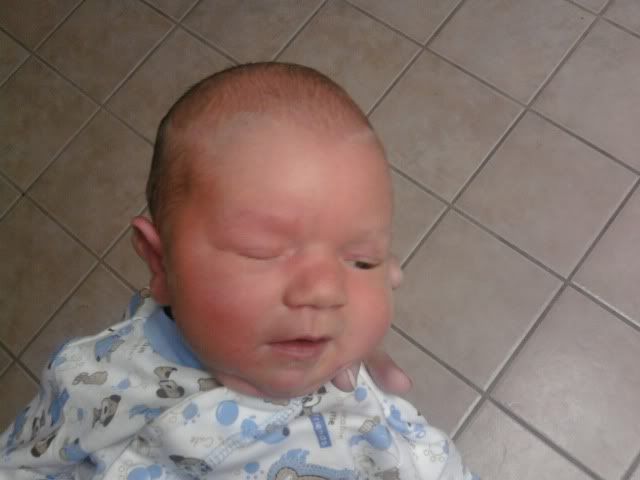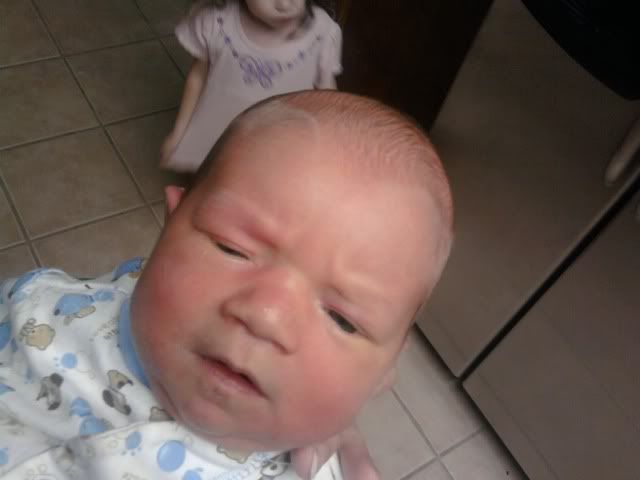 Muah!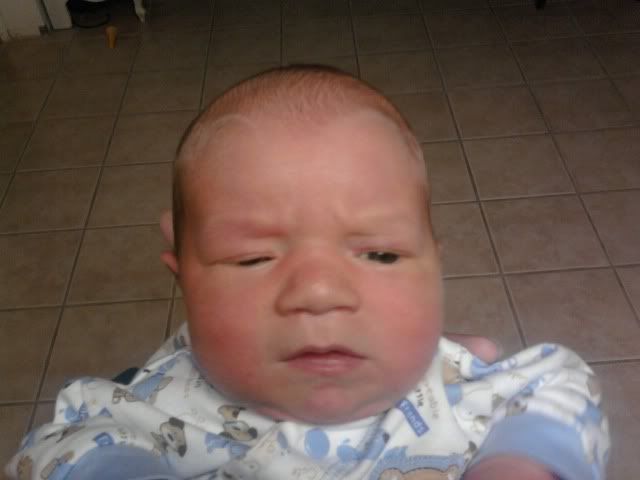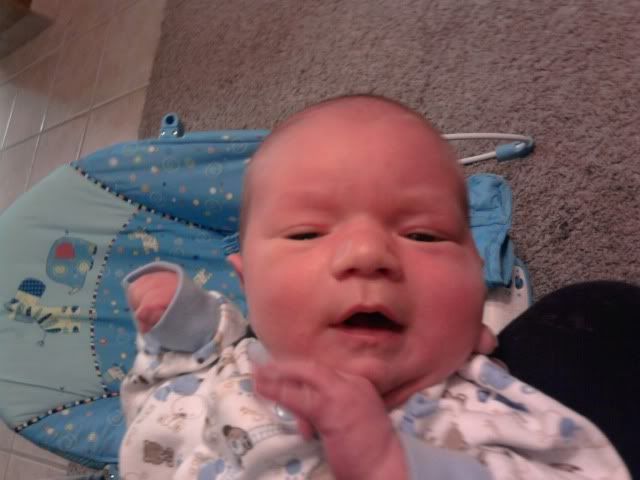 my sister
keeps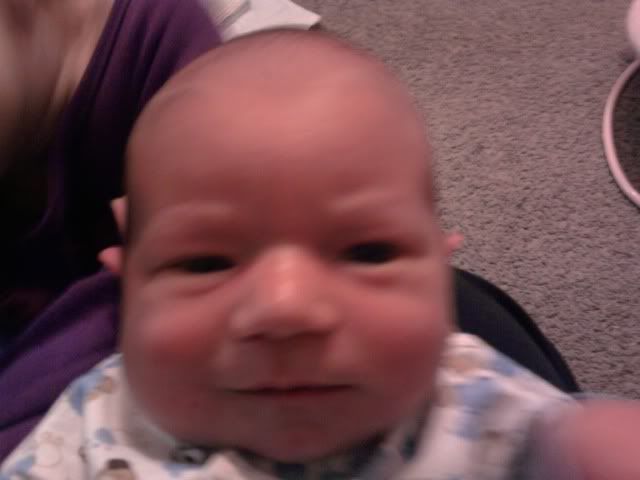 loving on me!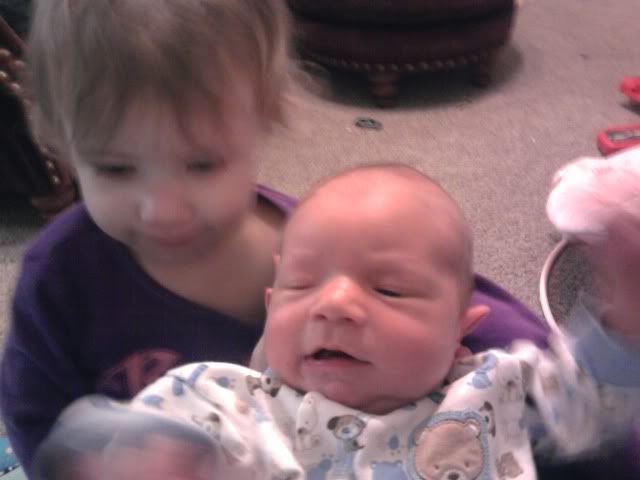 I am soooo lucky that way.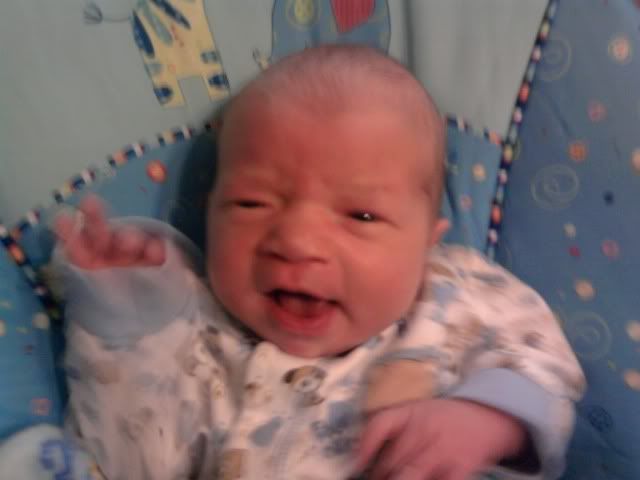 Whatchu lookin at!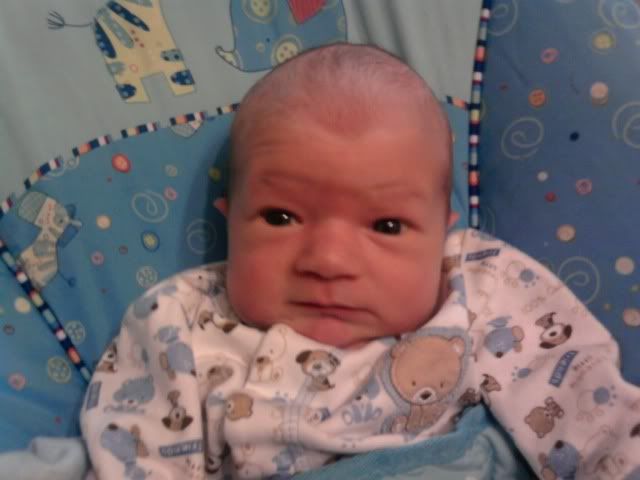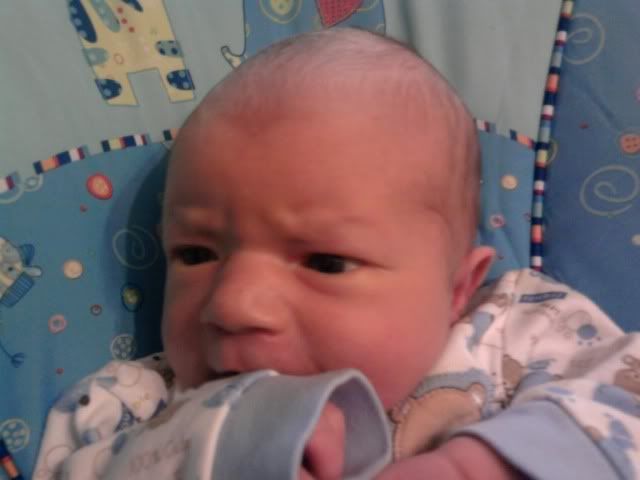 whats that?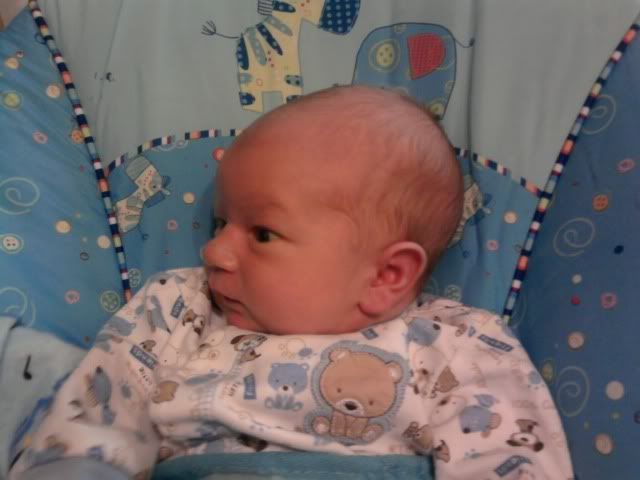 My 6 pack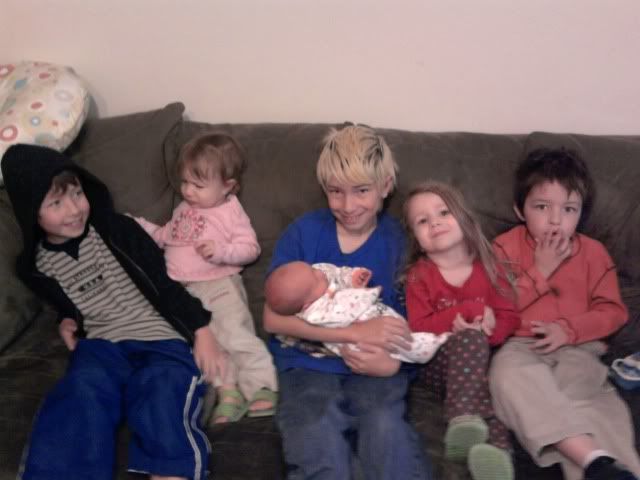 I took all these pics with my cell phone. I can't find the cord to my digicam to load pics from there. need to ask Mr E where it is.
As for an update on us. We are doing well. Tired, still adjusting to a new family member to love on, and load in the car lol. He seems to be well. His cord fell off yesterday and his circ looks just about healed up. He is a little yellow but that's normal. I am still pumping on my right side because it hasn't healed all the way yet. And since I started pumping on that side instead of nursing he has stopped spitting up blood, actually he has pretty much stopped spitting up. Bleck his tummy must not of liked any blood. So I have stopped having heart attacks. Always fun to look down at your child and see blood all over has mouth chin hands and clothes. Or wake up with blood on your sheet, baby and self. Can't imagine how he managed to suck that much blood, but he is a very strong sucker. I get no blood when I pump but it does not suck even half as hard as he does. Which is good because then i can feed it to him in a bottle. He is a hungry boy. Both sides a feeding. He was getting really pissed at me for not nursing on both sides lol. Then got over it when I decided there was not any blood in the milk pumped so he could have it. He doesn't go back to Dr's till the uhm 30th. No idea if he has started gaining back again. And yes i did talk to a Dr repeatedly about the blood. cause it wasn't just streaks was all blood and gross. He said to not nurse on that side and see if that stops it to rule that out before subjecting him to a zillion tests. So far so good. Gone 24 hours without blood. I am healing up well. Had the usual issues a few days post and that is all thats left (other then my breast) that is bothering me. Well my back hurts now n then but that is expected from the weird positions I end up in nursing. The kids all adore Kian. And Leila is adjusting well. She isn't quite so interested in him unless one of her siblings are. And isn't trying to sit on him so often. She is starting to crash back out again at night without the screaming. ( knock on wood)
I took my first foray into public alone today. Wen't to walmart with the girls and baby. And survived! Course i had both girls IN the cart lol. No runaways on me. Been there done that. NEVER AGAIN! Thats all. My body is sore from sitting here. Think we will make rice crispy treats after I take a rest.