Lately I have been on a baking kick.
I made
puff pastry
from scratch.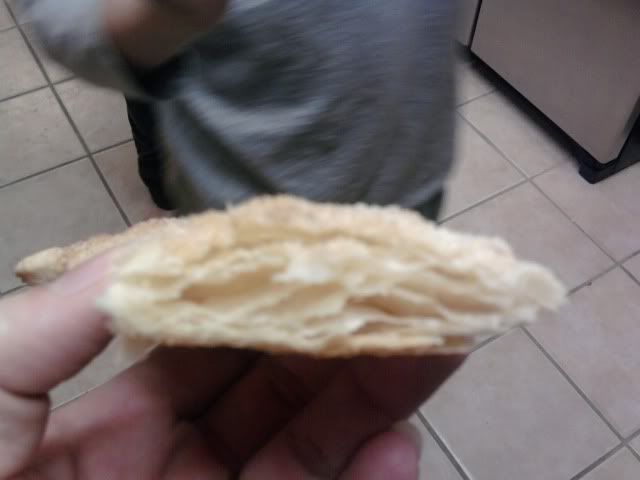 this was the scraps. I used most of it for empanada crust. The scraps I sprinkled with cin sugar n baked. YUMMY. Would of puffed more but I pinched the edges when i cut it. (dull knife)
I made
lemon bars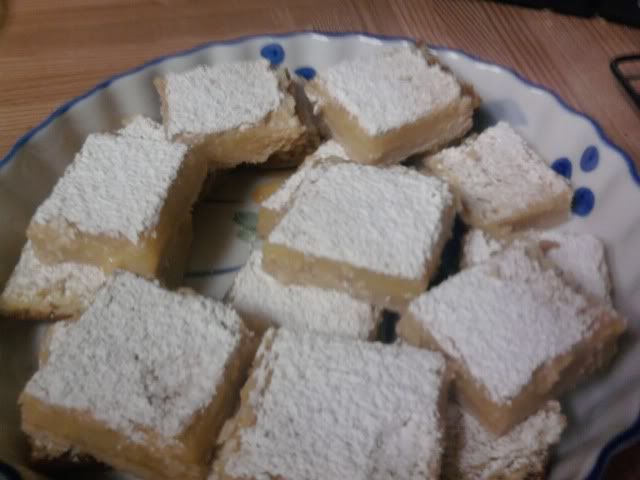 and
snickerdoodles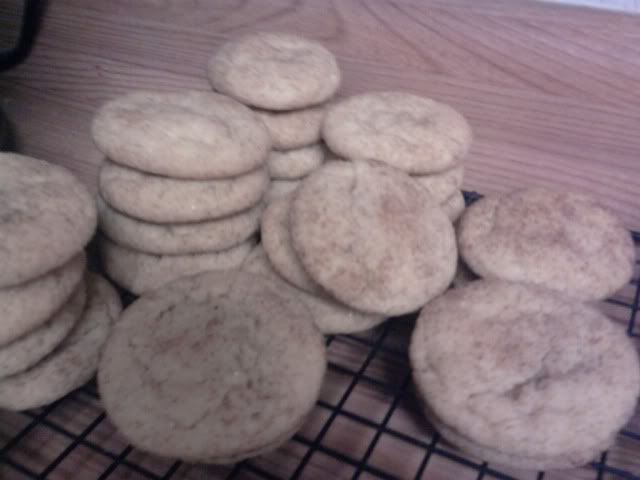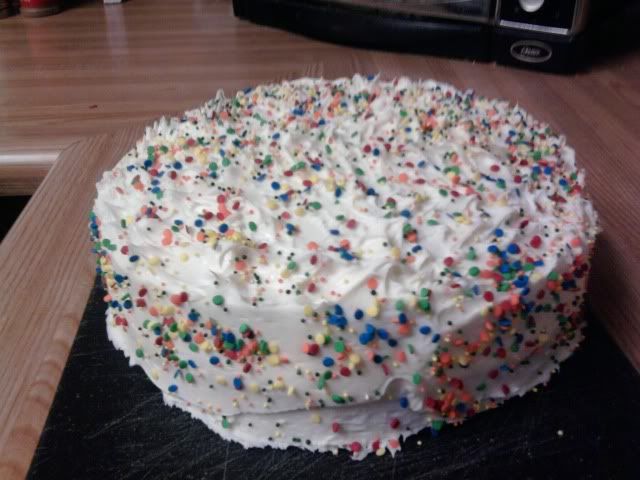 birthday cakes
homemade burger and hot dog buns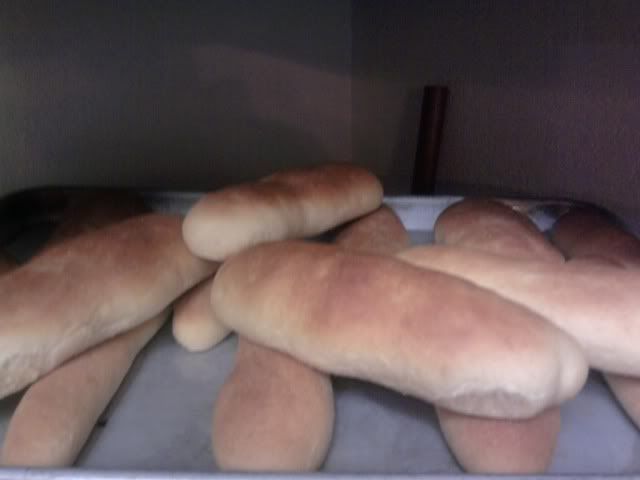 Bacon brownies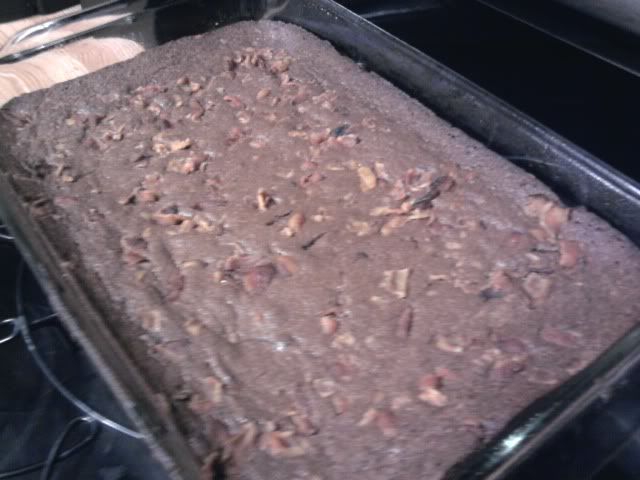 yes bacon. They were tasty.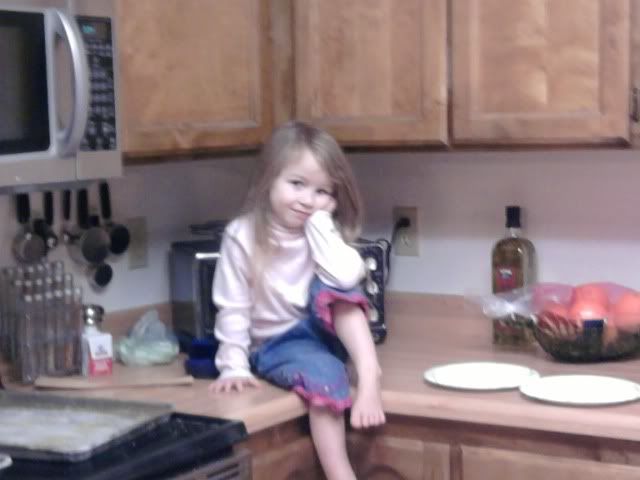 My impatient helper
And I made
lemon cream puffs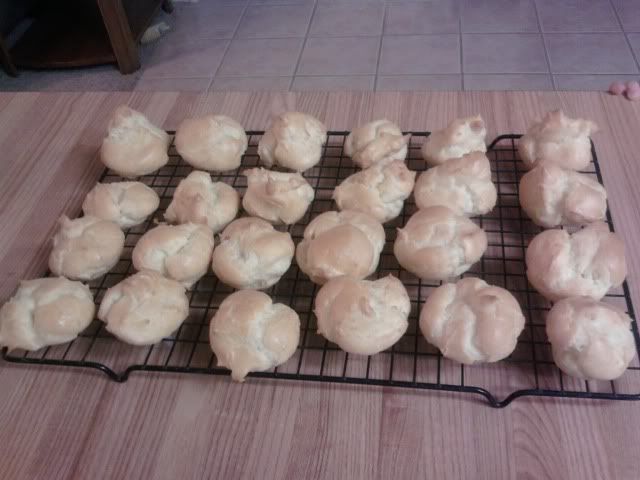 which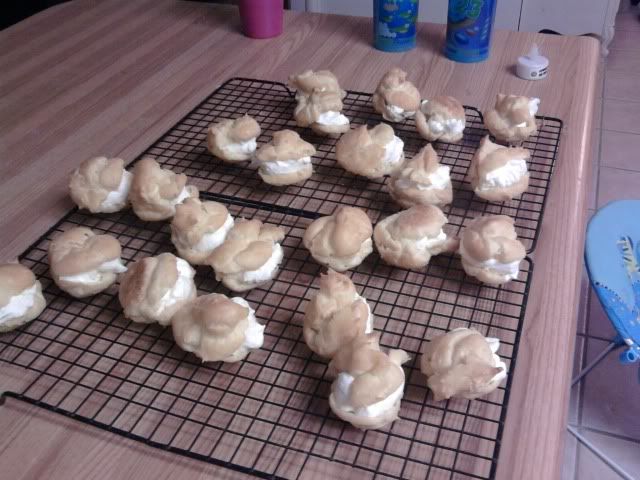 were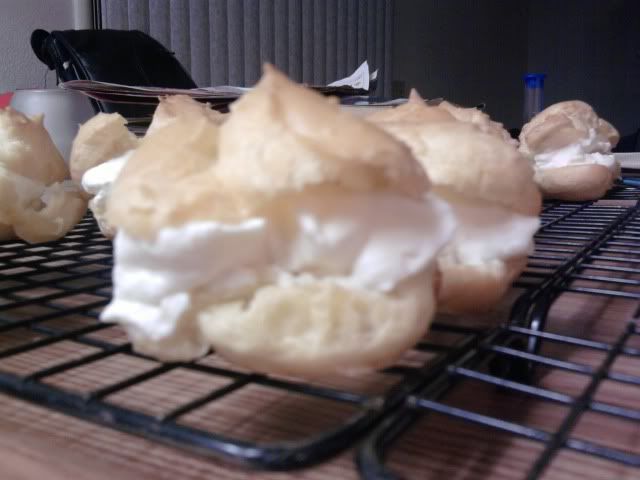 yummy